1 tag
I want to be Sigourney Weaver when I grow up.
1 tag
Have you ever had the insatiable urge to just not wear pants? yeah, that's me right now
alan-rickman-for-god: lostgeekette: lostgeekette: alan-rickman-for-god: for every single person who reblogs this, i will put a song in their inbox based solely on their blog content (and possibly theme). good luck with my blog 2377 and I still get one (and an accurate one), he is good ! she <3 haha why thank you!
4 tags
spending my "personal day" scrolling through badcgijosh (whom I should have followed much earlier, good gosh) and writing a paper, listening to the corniest music I can find Life is good
4 tags
4 tags
I made it to the Knight class!
JESUS FINALLY
1 tag
nearly sent the phrase "magical gurl transform :0" added onto a cute, meaningful message to the boy…
4 tags
god i wish
I wish listen to me i wish someone would invent the technology where you can download a language and speak it fluently in an instant because I really want to learn Swedish or any Nordic language, for that matter…
3 tags
I feel terrible because I keep falling asleep! The past few days, we never really stop once we start talking, I guess? And I woke up a few minutes ago… with two more messages :/ poor baby, I don't mean to. I'm just really sleepy.
4 tags
I don't know what I'm doing
I have no idea! No clue! Someone please tell me: HOW DO FEELS WORK?
4 tags
I've missed you, 3.0 GPA. Good to have you back…
4 tags
Here's to hiding myself under a plethora of blankets, sheets, a stuffed dolphin, and a few pillows so my parents can't find me and make me do things. I have an AP test on Wednesday, see if I care. Tryin' to study, Ma.
4 tags
"We'll only be here for a week," they said "We've got a few business things to take care of in town," they said "IT'S LIKE WE WON'T EVEN BE HERE," they said
I don't want to write this paper...
I just want to cry
this is me updating this bog for the first time in months by NOT posting something pretentious about this particular day on the calender which may or may not be Valentine's Day. Here I go. Not posting it.
oh god I can totally apply Tenacious D to my...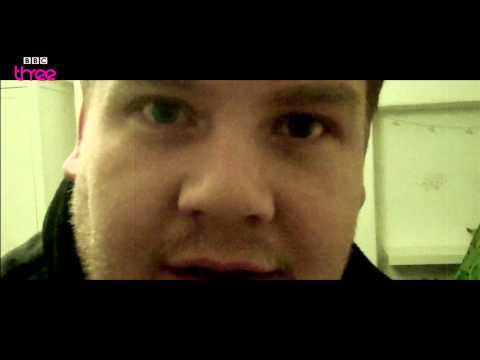 Watch
typette: omg omg omg, here's the trailer for Zarafa: A little boy in Africa makes best friends with a baby giraffe, but when it's captured by exotic pet smugglers he and some like-minded friends travel to Paris to get it back. with animators from the old Dreamworks studio, Chomet's studio and Disney, omg wouldn't this be so awesome if it got a theatrical release here?? haha it pisses me off...
6 tags
I've been checking my e-mail multiple times over the past few days, and for the first time in those past few days it finally updated. So I start freaking out because, hey, Pottermore! What is it instead of my sought-after welcome notification? Facebook.
So I started reading "The Punishment" a few days...
And quickly realised that I was reading Portal fanfiction… and now I don't want to see Stephen Merchant on my dash ever again
3 tags
Brave New World made me remember how great it felt...
Not just to read it on a computer screen, to physically have it in my hands. To flip each page, and spend hours cooped up in my room, just reading and having my own little world to myself.
Best summary of The Jungle I have ever heard:...
Do you think the registration will be closed by 8...
Because I am just too damn tired right now, and I feel uncomfortable sleeping on this couch in the dark.
What if "Sorry, Day 1 registration is now closed"...
3 am
still awake still refreshing
So I've got all my tabs ready, even my answer url,...
now what the hell do I do? Guess I should find a movie or something?
Pottermore Day 2!
This time, I'm prepared Never did get my username recovery e-mail, but I'll be damned if I don't try to find the magic quill tonight and at least TRY to get in
can't remember my Pottermore username...
Distressing as this all is, I doubt I would be able to get in anyway. The servers will be clogged all to hell, and I suppose it would be easier if I just waited until October… aw screw it I'll just try again tomorrow
Just going to leave this here for future reference
This is, like, one of the main reasons why I love that video.
oh mah lawd
Forgot how much I really love Trampled By Turtles… Makes me want to reread Boneshaker and Dreadnought like burning. Which I guess I'll do after I finish the two for AP… considering just reading the sparknotes and be done with them, but that's sacrilege so no… Anyway, banjos.
Ow...
I think my eyeball is about to pop out of my head.
Only 8 more episodes of Pushing Daisies left to...
4 tags
It's like it knows me...
Beethoven's 7th Symphony comes on through shuffle and suddenly my dash is full of Lee Pace
Well this is ironic →
wow
Well, I've had a surprisingly productive evening… I think I'll just hit the sack now and call it a night
Trying to decide if I should have my two main...
Imagine how awkward that wedding would be
1 tag
2 tags
Watch
Can't wait to see this movie…
well damn
I had all these awesome things I wanted to post, but I feel like I'm chickening out…
Now that I have a tumblr… I really don't know what to do with it.